How it Works
For example, if you expect to receive a USD payment from an overseas buyer in a month's time, you will need to exchange such USD proceeds into TWD in a month's time. However, you may also want to hedge against USD depreciation in the interim. That's why you may wish to enter into a FX Forward contract as below:
Spot date: 8 January 2013
Spot rate: 29.1000
Value date: 1 month later (8 February 2013)
Principal amount: USD 1 million
Forward rate: 29.0900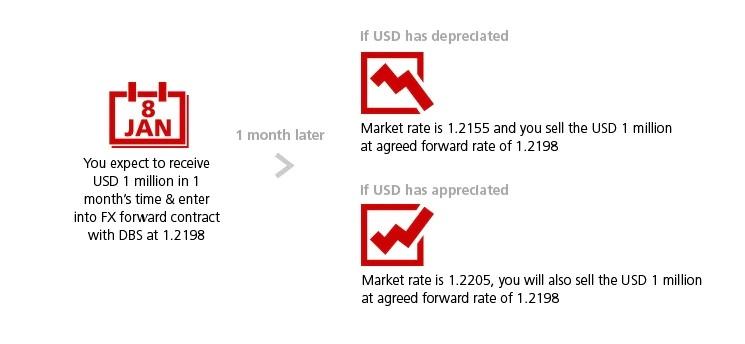 How to Apply
Please call us at +886 2 6606 0302 and we will arrange for a treasury specialist to speak with you.
Was this information useful?